United Kingdom 49s Tea 6/49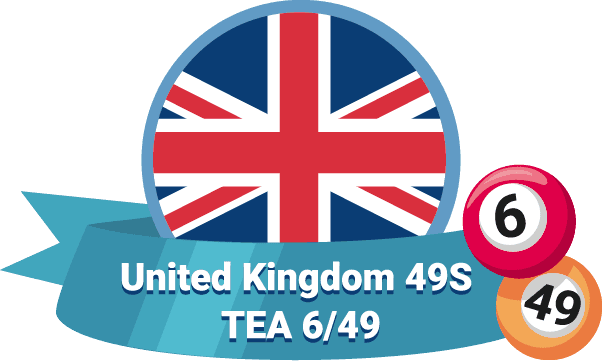 Pick your UK 49s Teatime lucky numbers with HomePlay and win a massive cash prize!
The majority of lotto fans around South Africa prefer to place their bets on evening draws, as it is when all the most profitable and entertaining foreign lotteries happen. One such lottery, in particular, is United Kingdom 49s tea 6/49, which is the latter of the two daily draws that the game features. The UK 49 tea drawing is scheduled for 19:49 SAST every night of the week, while the UK 49s Lunchtime session traditionally takes place at 13:49 SAST. 
The UK tea lottery format is simple and suitable for bettors of any skill level. During each teatime online session, seven random numbers get picked from the pool of 49 balls – 6 regular numbers and 1 Booster bonus ball. The player can select from one to five main numbers in the range of 1 to 49 and a bonus ball number from what is left over. If the optional bonus ball does not partake in the bet, the number of regular balls that the player can pick may vary from one to six. The player whose chosen numbers are the same as those drawn in the game receives a cash prize.
Play UK Teatime 6/49 online with HomePlay from the comfort of your home
The only way for South African lotto enthusiasts to try their luck at this foreign lottery is to play UK teatime online via modern and secure betting platforms like HomePlay. Even though they will not be participating in the lottery directly, SA players will be able to bet on the outcomes of this fun game using a betting system known as Lucky Numbers betting.
Instead of purchasing and filling out an actual lotto ticket, the bettor from South Africa will try to predict the winning UK 49s teatime lucky numbers drawn in the next evening session. If they guess right, the bettor will receive a fixed-odds payout. The only condition for winning a prize is that all of the UK49s teatime lucky numbers selected by the player must match the ones drawn in the game.
When they pick their teatime lucky numbers via HomePlay, UK teatime online bettors from South Africa can enjoy a wide array of unique benefits that are unavailable to conventional players. Thus, they not only can bet on any number of balls they like – between one and four – but also decide which tea time online market they would like to wager on – Numbers (BB included), Bonus Ball number, or Bonus Ball being low/high. Besides, HomePlay users betting on UK 49 teatime lucky numbers can set the wager amount they prefer based on what they want their potential payout to be.