United Kingdom 49s Lunch 6/49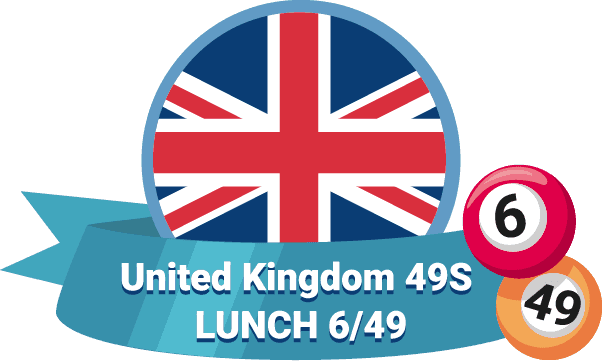 Play UK 49s lunchtime online with HomePlay – South Africa #1 lotto betting service
There is hardly an adult person in the world who has not considered playing the lottery at least once. Even though the odds of winning are relatively low, the idea that you can win a substantial cash prize that will completely transform your life in a heartbeat appeals to many. But which lottery is fun and profitable enough to make the whole experience worthwhile? The answer is UK49s 6/49!
The UK 49 lottery is an engaging and lucrative British game that allows you to try to win a massive cash reward twice a day – at lunchtime and teatime. The UK 49s Lunchtime draw takes place at 14:49 SAST, and the Tea drawing is scheduled for 19:49 SAST. In its popularity, the UK 49s can easily compete with well-known American and European lotteries such as US Powerball and Mega Millions.
The UK lunchtime and teatime drawings of this British lotto game have the same format: they both play with a pool of 49 numbers, of which seven balls get drawn during each session – six regular balls and one Booster bonus ball. UK 49's players can participate in the 6-number or 7-number draw (Booster ball included) based on their preferred betting style. One feature that makes daily 49s unique is that there is no fixed numbers requirement, meaning that players are free to choose how many numbers they wish to bet on and how much to wager. The bettor receives a payout for matching all their UK49s numbers with those drawn in the game.
Here is a simple guide on how to bet UK 49 online with HomePlay:
Register at HomePlay with your SA phone number and add funds to your balance.
In the Games drop-down menu, pick Lucky Numbers.
Select the United Kingdom 49s lunch 6/49 lottery page.
Choose the market to play/pick up to four UK lucky numbers 49s.
Determine the size of your stake based on your potential return expectations and place the bet.
UK 49 online betting tips
While there is no surefire UK 49 online betting strategy that will let you win every time, there are a few tips that will help you improve the likelihood of winning a prize when you play lunchtime online:
Before you play 49s online, study hot and cold numbers/number patterns occurring in the game.
Avoid using only calendar dates as wagers in this 1-49 lottery.
Spread your numbers between high/low and even/odd equally.
Do not pick the numbers that have won very recently.
Still, the best advice for an enjoyable UK 49s lunchtime play online is to play consistently, which means designing an efficient betting strategy and sticking to it no matter what.