Russia Gosloto 7/49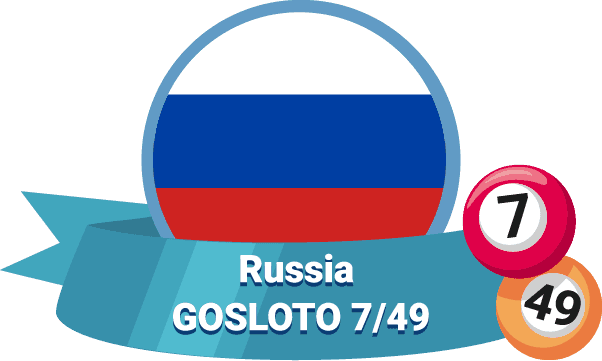 Play Russia Gosloto 7/49 online with HomePlay and win a fantastic prize up to five times a day!
Hurry to visit HomePlay and try your luck at Russia Gosloto 7/49 – a thrillingly fun lotto game that pays its winners very generously up to five times a day! Now you can play the renowned Gosloto 7 49 from the safety and cozy comfort of your own home. Turn on your smartphone or computer and get ready to pocket impressive wins that will come pouring in once you get the hang of the game's rules and design your very own efficient betting strategy.
There is no need to cross continents to play Gosloto 7/49. Sign up with a reliable South African betting platform such as HomePlay, and you will get instant access to this fantastic lotto game from any location and via any device connected to the Internet. Bet on the lucky numbers drawn in Russia Gosloto 7-49 every day at 9:30, 12:30, 14:30, 18:00, and 21:30 SAST.
This single-matrix lottery plays with just one pool of 49 numbers, of which seven balls get drawn. The player who matches all of their selected numbers with those picked randomly in the drawing gets a cash payout. While they cannot participate in the Gosloto 7-49 lottery the traditional way, South African lotto fans can still enjoy this exciting draw via handy online betting platforms like HomePlay. In this case, they will be betting on the lucky numbers drawn in the game and receive fixed-odds prize payouts if they happen to match all of their chosen numbers with the winning ones.
The benefits of betting on Lucky Numbers with a trusted bookmaker like HomePlay are numerous. First, you get to try many foreign lotto games, which would otherwise be inaccessible to SA players. You also can enjoy more flexibility in choosing between different betting options, which means you can place a bet on any number of balls or any markets you like. Finally, you know for sure what your payout will be before you even make your bet official.