RSA Powerball 5/50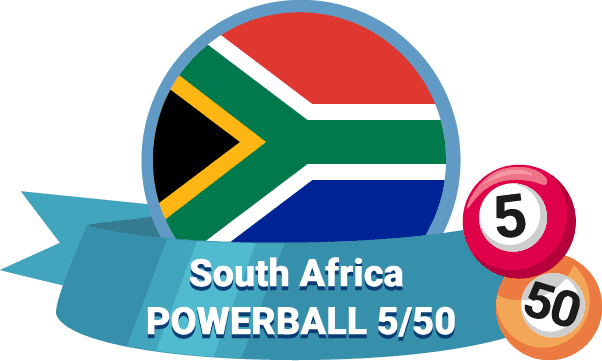 Play South Africa Powerball 5/50 online with HomePlay for a chance to score a life-changing cash prize!
Need a fun, well-structured, and engaging SA lottery game with drawings that take place several times a week at a convenient time and offer incredible rewards to champions? Try South Africa Powerball 5/50 – a game that has already changed the lives of so many! SA Powerball lotto is one of the most renowned and loved lotteries around the country, especially popular with players who prefer to try their luck at drawings where prize payouts can be worth millions of rands!
Bet Powerball 5/50 online in South Africa with HomePlay!
If you are curious to know what it feels like to win a fantastic lotto Powerball jackpot, hurry to pick your lucky numbers for the Powerball game! You can do so at a retail store offering SA lottery tickets, or you can opt to play South African Powerball online – from the comfort and privacy of your home. Sign up with a trusted and well-reputed betting site like HomePlay to join the upcoming draw with a few clicks! No need to travel, wait in line, or worry that there will be no time to fill out your bet slip – all the best SA and foreign lotteries are at your fingertips 24/7 with HomePlay!
Luckiest South Africa Powerball numbers: how to choose well?
If you take your betting experience seriously and want to stand a good chance to win a handsome cash reward, you need to know all about how to play Powerball online and offline. Here is a quick recap of the main game rules. Study these carefully before you begin to bet SA Powerball online or at a retail store!
Powerball lucky numbers South Africa are drawn twice a week – every Tuesday and Friday at 09:00 pm SAST. Pick five numbers between 1 and 50, plus 1 PowerBall number in the range of 1 to 20. If your numbers match those drawn in the game, you are in for a prize!
However, to those who seek more flexibility with their betting options, we recommend SA Powerball play online via modern and secure betting platforms like HomePlay. If you want to play Powerball online, HomePlay is your go-to website! Here, you can bet on any number of regular balls you like – be it 1 or 4 – and choose between four different markets to find the one that meets your betting needs in full. The more Powerball lucky numbers you include in your bet and the more money you wager, the higher the potential payout is!
What are the lucky numbers for the previous Powerball draws?
If you decide to try playing Powerball online, you will be amazed at how convenient and effortless the experience is! You do not need to watch the draw live on TV to learn the latest results. HomePlay will keep you updated about the game's most essential statistics and immediately inform you if there is a cash prize waiting to be collected!