France Loto 5/49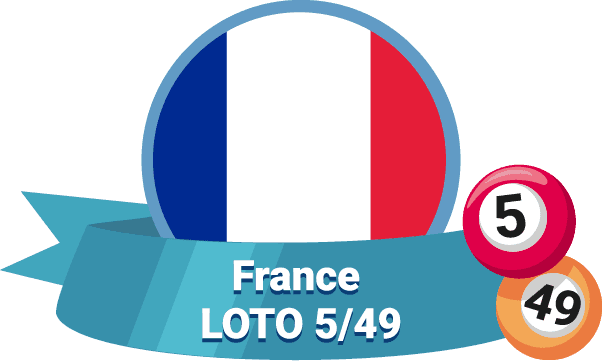 Play France lotto 5/49 online with HomePlay and get fantastic rewards from this fun European game!
France Loto 5/49 is a top French lottery that is also one of the most successful draws in Europe. An increasing number of South Africans are turning toward France 5 49 because of its simple structure with easy-to-follow rules, fantastic winning odds, mind-blowing payouts, and frequent drawings held three times a week at the most convenient time.
Thanks to the modern HomePlay betting platform that serves the needs of SA bettors, Lotto France 5/49 is now available to play online from the comfort and safety of one's home. All it takes is a smartphone or computer connected to the Internet and a well-designed betting strategy that will let you win a breathtaking France Lotto 5/49 cash reward, which can run into hundreds of thousands of rands!
How to play the French lotto in South Africa?
If you feel like giving Loto France 5/49 a try, it is best to start with learning as much as you can about how this game plays and what tricks can help make this experience more rewarding and fun for you.
Below is an overview of the main rules and requirements of this lottery:
France Lotto draws three times a week – every Monday, Wednesday, and Saturday night at around 21:00 SAST. The player picks five main numbers in the range of 1 to 49, plus one bonus ball number between 1 and 10. If the numbers selected by the player match those drawn randomly in the game, the winner will receive a handsome reward.
Online France 5/49 lottery bettors from SA can try their luck at predicting the outcomes of this exciting lottery draw via the handiest online betting site in the country – HomePlay. On HomePlay, bettors can wager on as many numbers as they like and choose the betting market that fits them best. For instance, they can place a bet on Numbers (BB excluded), opt for Numbers + bonus ball, or try to guess the Bonus ball number alone.