Fafi Dream Wheel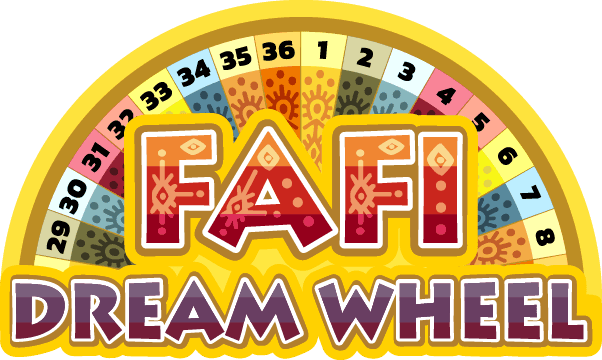 Fafi Dream Wheel the virtual roulette casino wheel to make big money online!
Fafi - also known as Fafi dream numbers - is a popular lotto-style draw game that has long been played in the back streets of big cities of South Africa. The game came from the South African Chinese community, who created a sophisticated set of rules for playing the legendary Fafi numbers lottery.
Fafi requires its bettors to pick a number in the 1-36 range, based on the careful analysis and interpretation of the dreams they have recently had. Each number is associated with a particular symbol or image, and their translation involves the use of various complex charts and schemes.
Today, this exciting game has finally made its way to SA online betting platforms, such as Home Play, where a much larger audience of users can access it. Before you set off to play Fafi Dream Wheel, though, it is necessary to learn a few crucial things about how the lottery works and what makes it more likely for the player to win big.
How to play Fafi?
There is still no official Fafi guide to explain all the nuances of this game. Up until now, the lottery has been promoted primarily on a word-of-mouth basis. However, Home Play users will not have difficulty participating in this lottery, as it is actually quite simple and easy to understand:
1. Locate the required game page using the handy search and filtering tools available on the site.2. Select one dream number using the Fafi numbers 1 to 36 meaning and interpretation table.3. Place your bet and wait for the wheel to stop spinning. The winning number will then be shown.
If you miss the draw of this fast-paced online lottery, view the latest and historic Fafi results in the game's menu. Play as often as you wish and collect your wins with a single click. Home Play helps make your dreams come true in the most profitable way!
If you are a fan of casino wheel games, your choice of gambling venues in South Africa is vast. Apart from land-based casinos, there are plenty of online gambling websites, which are getting more popular. If you are interested in a less complicated but equally fun and profitable game to play, visit HomePlay and pick one of its 150+ great video slots from top providers!